RESTORATIVE DENTISTRY
At Arsmiles Family & Cosmetic Dentistry, we are excited to offer a range of solutions for new and returning patients to our practice. Below are just a few of the more common restorative dentistry procedures provided by our team:
"

~ Hannah W
★★★★★
The staff is super friendly and knowledgeable. They make coming to the dentist an enjoyable experience because they take a personal interest in you. I would recommend them to anyone!
Dental implants – patients missing one or more teeth may want to ask about dental implants, which are titanium posts that act as a natural tooth root to support a crown, bridge, or full denture.
Smile makeovers – patients with a wide range of issues within the smile will find that our smile makeovers will create a customized plan for their unique needs, combining many of the above treatments for a complete transformation.
Learn more by calling our team
Call (330) 593-2500 to request an appointment at Arsmiles Family & Cosmetic Dentistry today! Dr. Sima F. Chegini and her team are readily available at 2640 West Market Street, Suite #302, Fairlawn, Ohio.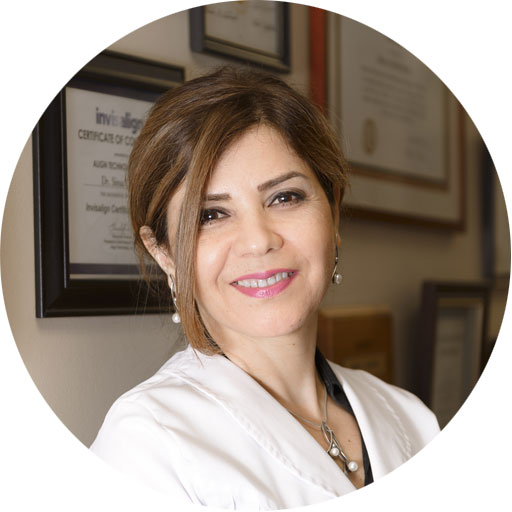 Dr. Sima F. Chegini graduated from Loyola University, School Of Dentistry in Chicago in 1993 and gained experience in complex dentistry via a General Practice Residency (GPR) in Dentistry at the University of Rochester, NY. Having worked as an associate dentist at a private practice in Boston, MA, for two years, she moved to Seattle, WA, in 1996. Here she taught dental students as a part-time faculty member at the University of WA, School of Dentistry, and dental hygienists at Lake WA Technical College in Kirkland, WA. At the same time, she completed a six-month fellowship, Dental Education in Care of the Disabled, at the University of WA, School of Dentistry. She also worked as a lead dentist at community health centers in Seattle.
Dr. Chegini established Arsmiles Family and Cosmetic Dentistry in Fairlawn, OH, in 1999, where she continues to practice. She is also a clinical instructor at Summa Hospital's GPR in Akron. She has invested heavily in continuing education and training for herself and her team and combines it with advanced technologies at her office for the best patient outcomes. Her patients appreciate her holistic approach to dentistry.