ACHIEVE HEALTHY GUMS WITH PERIODONTICS TREATMENT
Practicing a proper oral hygiene routine and visiting your dentist regularly can improve your overall health and help you maintain a beautiful smile.
A prerequisite to having healthy teeth and a beautiful smile is having healthy gums, soft tissue attachment, and periodontium.
Arsmiles Family & Cosmetic Dentistry provides gentle, holistic periodontal treatment in Akron, Ohio, to help patients fight gum disease and enhance their smiles.
What Is Periodontics?
Periodontics is an area of dentistry that employs surgical and non-surgical procedures to restore the health of the tissues and bone that support and surround the teeth.
Gum disease is a bacterial infection that develops along and under the gum line.
Periodontal disease can affect your overall health and well-being, exacerbating conditions such as heart disease and diabetes.
Some periodontal procedures are used for cosmetic purposes to improve the appearance of teeth and gums, like gingivoplasty and crown lengthening.
Periodontic treatments and services available at Arsmiles Family & Cosmetic Dentistry
Oral health and keeping the teeth and the smile healthy begins at home. It also involves the assistance of a quality dental team to monitor one's oral health and wellness and reduce the risk of cavity formation or gum disease. Dr. Sima F. Chegini and her team at Arsmiles Family & Cosmetic Dentistry are available to Fairlawn, Ohio, area patients seeking periodontic services in the community.
What is the best way to clean the teeth?
While at-home oral hygiene habits play a significant role in the health of a patient's smile, cleaning the teeth utilizing Sonicare Ultrasonic Device by a dental hygienist is the most effective way to remove plaque, tartar, and calculus from the surfaces of the teeth and deep areas of gums. The sound technology incorporated in the Sonicare ultrasonic scaler is a superior technology that facilitates the removal of tartar efficiently and atraumatically. This hygiene appointment provides thorough teeth cleaning to remove bacteria and mineralized plaque contributing to gum inflammation and disease. Routine periodic teeth cleaning done by a dental hygienist is an essential part of the patient's oral care program to keep the gum and teeth healthy. Patients diagnosed with gum disease may need to see the dental team at Arsmiles Family & Cosmetic Dentistry on a more regular basis, often every three months instead of every six months, to get a grip on their condition and improve their smile's health.
What is periodontal disease?
Periodontal disease, also known as "gum disease," is a condition caused by bacteria in the form of plaque and tartar that harbors in the deep gum pockets that could harm teeth and their supporting structures. Periodontal disease can result in various problems, including the loss of gum tissue, jawbone, and even permanent adult teeth. Periodontitis is caused by bacteria, and the toxins that cover the teeth can leave behind deep gum pockets where an infection can grow and thrive. Early detection and treatment are vital to reverse the course of gum disease, ensuring a healthy smile.
What are the stages of periodontal disease?
Gingivitis is the early stage of gum disease, and its signs include red and swollen gums that may bleed when patients brush or floss. The treatment of gingivitis is a professional dental prophy or cleaning done by a dental hygienist. This is followed by a fine-scale or a follow-up cleaning appointment in 4 to 12 weeks to ensure that the signs of gingivitis are resolved. The treatment is only successful if the patient is fully compliant, brushing and flossing twice a day, and practicing excellent oral hygiene home care. The more advanced gum disease is called periodontitis, which destroys the gum tissue and jaw bone resulting in mobility and loss of teeth. The treatment of periodontitis starts with deep scaling and root planing.
"

~ Karl Vorndran
★★★★★
Fantastic and professional staff. They are very gentle even with my sensitive teeth, gums, and dental issues. They have cutting edge technology and are able to perform miracles on terrible teeth. I have always hated going to the dentist, but they have changed that with their gentle but efficient practices. Plus the staff is a joy to talk to. Been going to them for 7 years and can't imagine going anywhere else.
Fight Gum Disease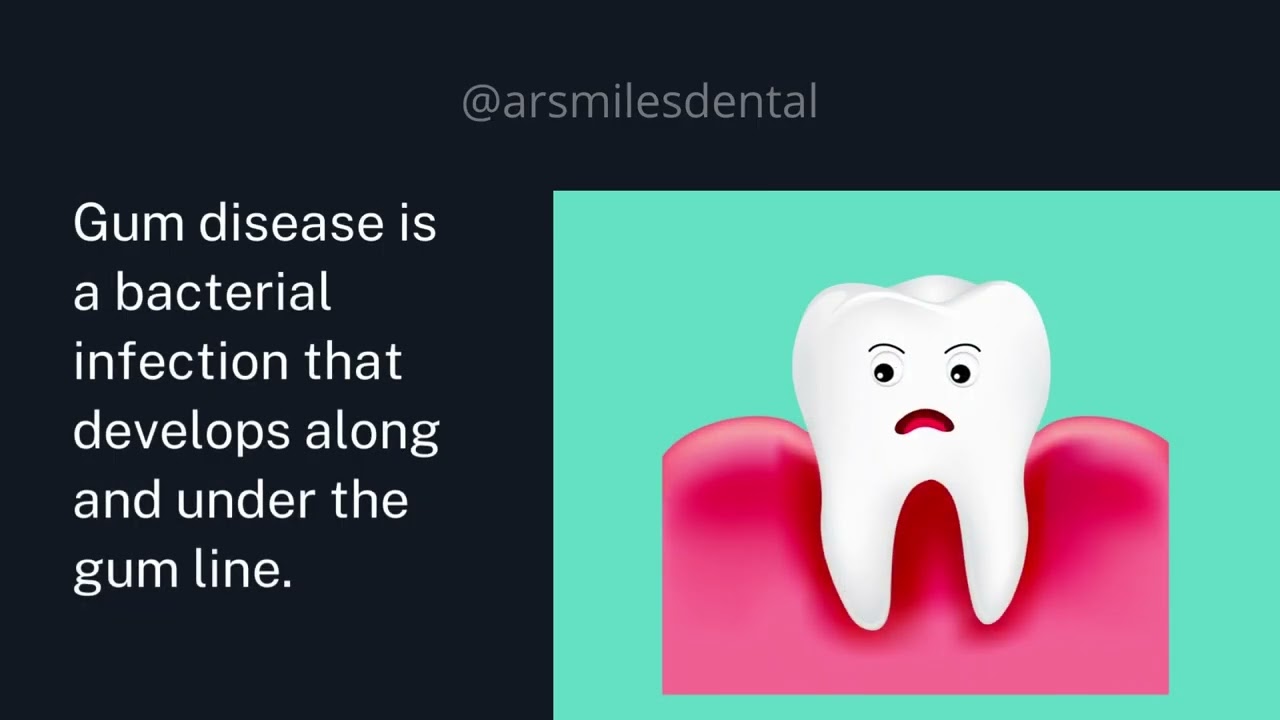 In order to have a beautiful smile, you should practice a proper oral hygiene routine and visit your dentist regularly so you can have healthy teeth gums, soft tissue attachment, and periodontium. Arsmiles Family & Cosmetic Dentistry provides gentle, holistic periodontal treatment in Akron, Ohio, to help patients fight gum disease and enhance their smiles.
Deep Cleaning
Deep scaling & root planing is an effective treatment for the early stages of periodontitis and gum disease. Your dental hygienist removes the calcified deposits of tartar and plaque under your gum using specialized ultrasonic and hand scaling instruments. The root surfaces of your teeth are then smoothed.
How is the procedure performed?
It is a conservative gum treatment designed to remove tartar-containing bacteria and toxins from teeth's crowns and root surfaces that causes gum disease. The tartar forms above and beneath the gum line, and to thoroughly remove it, anesthesia or numbing will be necessary to reach optimal results. It usually requires two appointments for the hygienist to accomplish the treatment goals: to leave smooth surfaces free of any bacteria in the form of tartar and its hard deposits on teeth's crowns and roots. This treatment can help address the periodontal problem and reverse the course of disease if caught early on.
At Arsmiles Family & Cosmetic Dentistry, we educate patients on the importance of maintaining a healthy smile and preventing harm. Certain conditions can wreak havoc on the smile's health, including periodontal disease. Periodontal disease is an infection that starts in the soft tissues and can spread, putting the smile at risk. Dr. Sima F. Chegini of Fairlawn, Ohio, encourages patients to schedule an appointment with her if they suspect periodontal disease to discuss the benefits of deep teeth cleaning services available.
If the periodontitis is not responsive to these treatment modalities, lasers could be utilized, and surgical periodontal treatments are recommended.
Crown Lengthening
Crown lengthening exposes tooth structure when a tooth is too short to seat a crown properly. It is also considered a cosmetic dental procedure used with a smile makeover to match up the height and gum line of the teeth in the esthetic zone, which can improve a "gummy smile."
Gum Grafting
Gum grafting procedures are performed to protect the exposed root areas due to gingival or gum recession. Once exposed, the roots are prone to caries and decay and could be potentially sensitive.
Gingival grafting treats gum recession and eases tooth sensitivity.
Your dentist may use gum tissue from another area of the mouth or biocompatible donor tissue for gum grafting.
Laser Treatment
At Arsmiles Family & Cosmetic Dentistry, your comfort is a top priority. We use state-of-the-art laser technology for many different dental and soft tissue treatments. Laser treatment can cut down your time in the dentist's chair and minimize discomfort, bleeding, gum shrinkage, and recovery time.
How do I restore my smile after periodontal disease?
Restorative dentistry can be started after the soft tissue infection has been treated and the gum health is returned. New and returning patients can ask about services and treatments such as:
Dental bridges
Dental implants
Full mouth rehabilitation
More About Periodontal Treatment in Akron, Ohio
At Arsmiles Family & Cosmetic Dentistry in Fairlawn, Ohio, Dr. Chegini and her team are dedicated to ensuring their patients have access to the care they need to achieve a healthy, beautiful smile. If you have been diagnosed with conditions like periodontal disease or suspect that it has developed, a visit to the dentist may be in order for you! Call our practice at (330) 593-2500 today to request an appointment, and our office is located at 2640 West Market Street, Suite #302.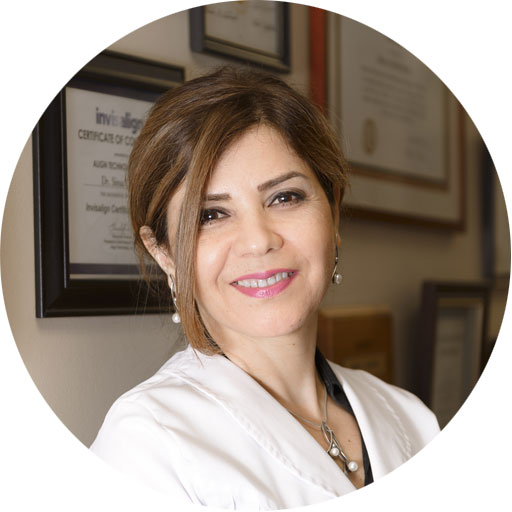 Dr. Sima F. Chegini graduated from Loyola University, School Of Dentistry in Chicago in 1993 and gained experience in complex dentistry via a General Practice Residency (GPR) in Dentistry at the University of Rochester, NY. Having worked as an associate dentist at a private practice in Boston, MA, for two years, she moved to Seattle, WA, in 1996. Here she taught dental students as a part-time faculty member at the University of WA, School of Dentistry, and dental hygienists at Lake WA Technical College in Kirkland, WA. At the same time, she completed a six-month fellowship, Dental Education in Care of the Disabled, at the University of WA, School of Dentistry. She also worked as a lead dentist at community health centers in Seattle.
Dr. Chegini established Arsmiles Family and Cosmetic Dentistry in Fairlawn, OH, in 1999, where she continues to practice. She is also a clinical instructor at Summa Hospital's GPR in Akron. She has invested heavily in continuing education and training for herself and her team and combines it with advanced technologies at her office for the best patient outcomes. Her patients appreciate her holistic approach to dentistry.