PROFESSIONAL TEETH WHITENING FOR A BRIGHTER SMILE
Patients seeking tooth stain removal in the Fairlawn, Ohio, area have options regarding whitening and bleaching of the teeth. Dr. Sima F. Chegini and her team at Arsmiles Family & Cosmetic Dentistry work with patients to help them choose a whitening solution that best meets their needs. While many patients look for at-home teeth whitening products at the local drugstore, they may be surprised by how little they achieve using these kits. Instead, our team encourages patients to consider the benefits of professional in-office teeth whitening to achieve their goals.
What happens during in-office teeth whitening?
Whitening the smile with the help of Dr. Sima F. Chegini and her team is simple, fast, and effective. With a single appointment, patients have the opportunity to brighten their smile up to two shades whiter under the care of our professional staff. Before the in-office whitening treatment, our dental hygienists clean and polish the teeth. Then, barrier gel is applied to the gum tissue to avoid burning the soft tissues in the mouth from the bleaching gel. Bleaching gel is carefully administered onto the surfaces of the teeth and activated with a special light. The bleaching gel pulls stains from deep within, including surface discoloration. While patients wait, the bleaching gel works its magic before the teeth are cleaned again at the end of treatment. Within two hours, patients will have a brighter smile to share with others when they leave the office!
How do I learn more about professional in-office whitening?
Dr. Sima F. Chegini and her team are here to help patients feel confident with a whiter, brighter smile! If you are interested in finding out whether you are a candidate for in-office teeth whitening
treatments at Arsmiles Family & Cosmetic Dentistry, call (330) 593-2500 to request a visit at 2640 West Market Street, Suite #302. Patients can also text our number to reach our front office team and schedule a visit with our dentist. We are open to new and returning patients of all ages in the community of Fairlawn, Ohio.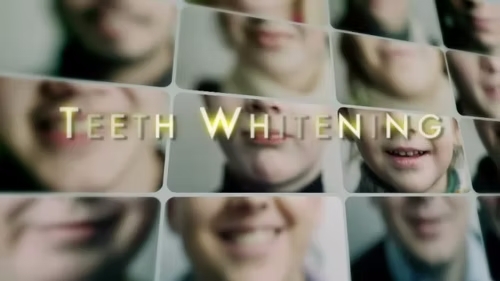 At a young age our teeth are healthy white. But overtime the enamel coating the tooth is so slowly worn down. Causing our teeth to become stained and yellow, which is why teeth whitening is become increasingly popular today. There are a few methods for whitening. They include at home and in office. With in office treatments, you will see faster results, receive the safest treatment for bleaching the teeth, and yield the whitest smile. So, don't settle for teeth that have become stained from years of coffee drinking, tobacco use, or just aging. Ask your dentist about whitening options that may be right you.