In most social and professional settings, your smile is one of the first traits many will notice. Taking care of your smile says a lot about who you are. Individuals with healthy and beautiful smiles tend to be happier than those who hide their smiles due to imperfections. Your smile is worth protecting, and one of the easiest ways you can do this is by visiting Arsmiles Family & Cosmetic Dentistry. Dr. Sima F. Chegini and her hygienists will perform a thorough dental exam & prophy when you visit our Fairlawn, Ohio, office. Preventative dental hygiene appointments are the gateway to early screening and prevention of unforeseen problems and treatments. A healthy & confident smile starts with a sparkly bright and clean teeth.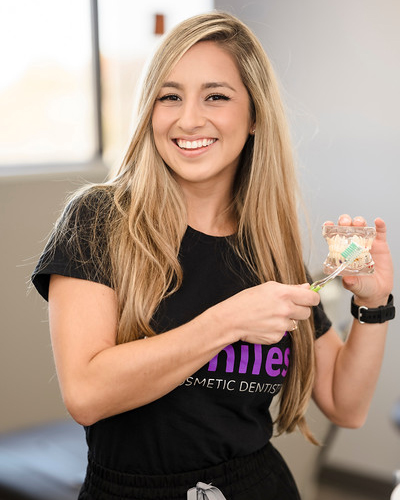 Oral Hygiene & Dental Health
You only get one set of teeth, so keeping them healthy is crucial. Even with proper dental hygiene home care, including brushing, flossing, and mouth rinse irrigation, tartar can still build up in hard-to-reach sites. If the plaque is not removed properly it can calcify and form hard tartar within roughly 90 days. The tartar or calculus can only be removed professionally by using ultrasonic scalers and hand instruments by the dental hygienists. Tartar produces acids that slowly resorb and decalcify enamel, leaving weak dentition vulnerable to decay or dental caries formation. When the enamel is decalcified and becomes weak and porous, it does not regenerate by itself that means it is an irreversible process. Visiting your dental hygienist twice a year to get your mouth and teeth professionally examined and cleaned will ensure they remain healthy should you practice good oral hygiene home care in between the two appointments.
Dental prophy / professional dental cleaning at Arsmiles Family & Cosmetic Dentistry
When you visit Dr. Chegini and our highly trained, experienced and friendly team members, you rest assured you will receive dental care that is compassionate and gentle and keeps your needs in mind. Our team of dental hygienists will clean your teeth and remove any tartar buildup, after which Dr. Chegini will perform a comprehensive oral examination. This allows early diagnosis of developing dental issues, including cavities, gum disease, and more. You will not only leave our office with a bright and confident smile but also be satisfied with a unique dental experience between the quality dental care and high levels of customer service delivered by our team.
Schedule An Appointment Today
Whether it is time for your regular dental cleaning or it has been a long time since you have seen a dentist, we are here to get you caught up and back on the right track with your preventive dental visits.
Please call (330) 593-2500 to schedule an appointment now.
No matter your situation, we are here to be your partner in achieving and maintaining optimal oral health and an excellent dental experience. Our office is located at 2640 W. Market St., Suite 302 in Fairlawn, OH, 44333.
REAL PATIENTS. REAL RESULTS.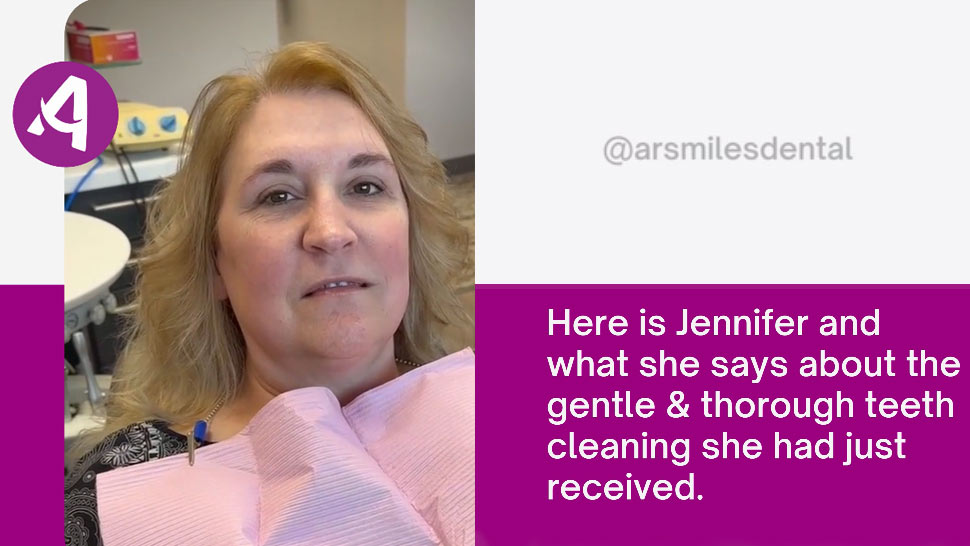 Alright, I have Jennifer in here today, and she just got a teeth cleaning, can you tell us about your teeth cleaning today?
Sure, today was probably the best cleaning that I have ever had on my teeth, and you can probably tell than I am older and so I have had many cleanings throughout my lifetime, but today was the best – it was very gentle very thorough, but no surprises and absolutely 0 pain, so I am very pleased and I have been a patient here at AR Smiles dentistry, for many years and I am very happy with the care that I get and with Dr. Chegini and her wonderful staff so just very pleased and happy today to be going home, with clean teeth!
Thank you so much for your kind words!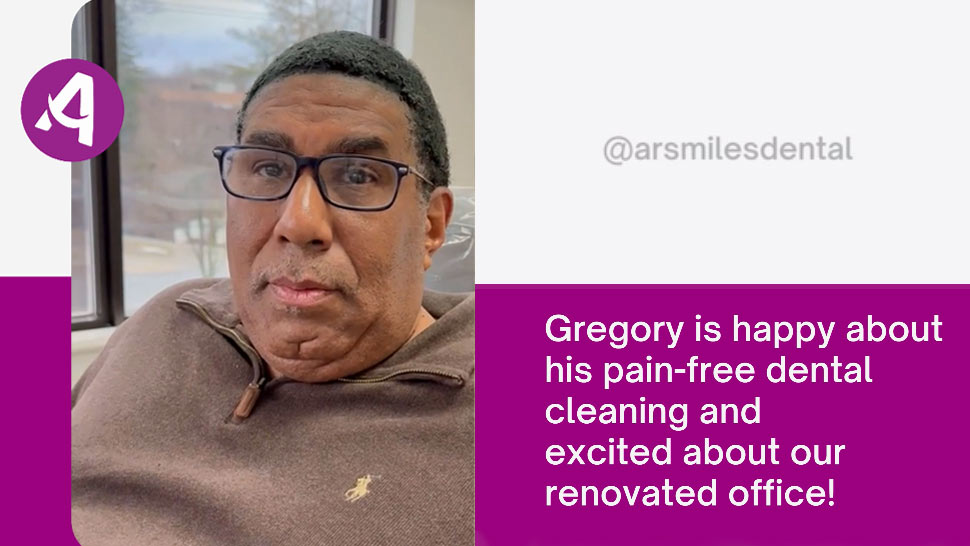 Alright, we have Gregory here today! He says that he has been coming here for about 7 years, and he has not been in here since Covid – so tell me how you felt today coming back after, it's been so long since Covid.
Well first I was invited into a new office space, which is actually so inviting it is so fresh, it doesn't feel like you are at the dentist office, it feels like an old doctor's office when you walk in, and now it just feels like a nice new hip place to come and Alyssa was awesome, she was awesome – the dental hygienist, I usually have pain when I come through – no pain, it was a great appointment. The best appointment I have had in years!
Aww w are so glad, thank you for your kind words I am so glad you can come in here and have such a breath of fresh air!
Thank you!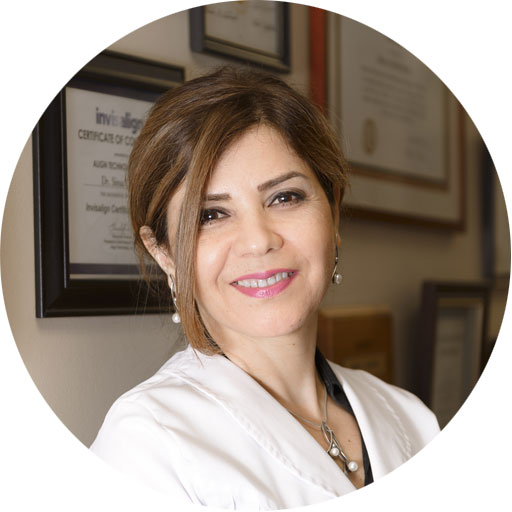 Dr. Sima F. Chegini graduated from Loyola University, School Of Dentistry in Chicago in 1993 and gained experience in complex dentistry via a General Practice Residency (GPR) in Dentistry at the University of Rochester, NY. Having worked as an associate dentist at a private practice in Boston, MA, for two years, she moved to Seattle, WA, in 1996. Here she taught dental students as a part-time faculty member at the University of WA, School of Dentistry, and dental hygienists at Lake WA Technical College in Kirkland, WA. At the same time, she completed a six-month fellowship, Dental Education in Care of the Disabled, at the University of WA, School of Dentistry. She also worked as a lead dentist at community health centers in Seattle.
Dr. Chegini established Arsmiles Family and Cosmetic Dentistry in Fairlawn, OH, in 1999, where she continues to practice. She is also a clinical instructor at Summa Hospital's GPR in Akron. She has invested heavily in continuing education and training for herself and her team and combines it with advanced technologies at her office for the best patient outcomes. Her patients appreciate her holistic approach to dentistry.