BONE GRAFTING AS AN INTEGRAL PART OF DENTAL IMPLANTS
Patients who have had conditions such as periodontal disease or tooth loss may be dealing with the after-effects known as dental resorption. It is natural for bone loss to happen with time when patients are not being proactive about their oral health. Dr. Sima F. Chegini and her team at Arsmiles Family & Cosmetic Dentistry work with patients who need restoration of the jaw to prepare for implants.
What occurs during bone graft surgery?
Bone grafting, sometimes called bone augmentation, is rebuilding the bone with freeze-dried bone. When teeth are extracted or lost, the bone naturally begins to deteriorate. That also occurs with conditions such as periodontal disease, causing existing teeth to shift or become loose as they lose their foundation. Rebuilding bone loss in gums is necessary to restore the smile while also allowing patients to prepare for specific procedures such as dental implants to address tooth loss.
Tooth extraction and bone grafting
After teeth have been extracted, patients will speak to their dentist about restorative options. Dental implants are a highly desirable choice for many in the Fairlawn, Ohio, area. However, dental implants require good bone structure to ensure a successful placement. Bone augmentation prepares the patient for dental implants in the future and can be an intelligent investment in achieving and maintaining oral health and wellness after problems have occurred.
"

~ Erica D.
★★★★★
I've been going to Dr. Chegini for about 5 years. The staff is always so friendly and efficient. Dr. Chegini is always pleasant and professional. It's always a plus knowing she runs on time as well and I'm never held up!
How long does bone grafting take?
Bone grafting is a process that takes time, so patients should be fully aware of the time needed to achieve their desired results. Many months may be required from start to finish to help patients obtain restorations such as dental implants.
Schedule an appointment at Arsmiles Family & Cosmetic Dentistry today
If you consider the advantages of bone grafting and other restorative dental treatments available at our practice, call or text our team at (330) 593-2500 to request an appointment at 2640 West Market Street, Suite #302. We are open to new and returning patients in Fairlawn, Ohio, and can help with a wide range of surgical and non-surgical dental treatments.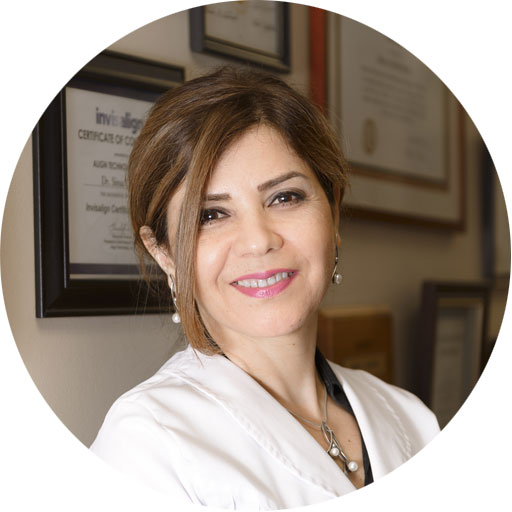 Dr. Sima F. Chegini graduated from Loyola University, School Of Dentistry in Chicago in 1993 and gained experience in complex dentistry via a General Practice Residency (GPR) in Dentistry at the University of Rochester, NY. Having worked as an associate dentist at a private practice in Boston, MA, for two years, she moved to Seattle, WA, in 1996. Here she taught dental students as a part-time faculty member at the University of WA, School of Dentistry, and dental hygienists at Lake WA Technical College in Kirkland, WA. At the same time, she completed a six-month fellowship, Dental Education in Care of the Disabled, at the University of WA, School of Dentistry. She also worked as a lead dentist at community health centers in Seattle.
Dr. Chegini established Arsmiles Family and Cosmetic Dentistry in Fairlawn, OH, in 1999, where she continues to practice. She is also a clinical instructor at Summa Hospital's GPR in Akron. She has invested heavily in continuing education and training for herself and her team and combines it with advanced technologies at her office for the best patient outcomes. Her patients appreciate her holistic approach to dentistry.