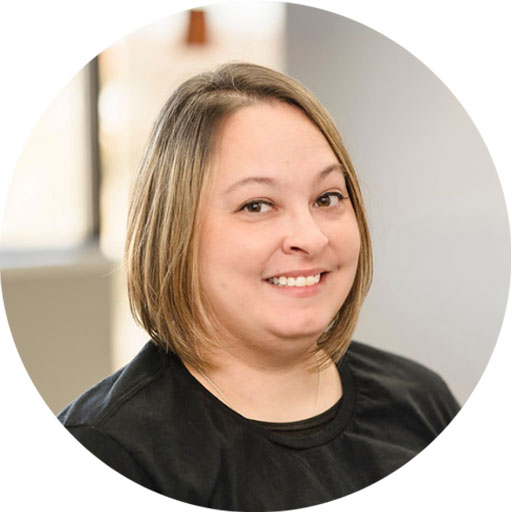 DANIELLE JOHNSON: OFFICE MANAGER
Danielle came to Arsmiles as an extern once she completed the dental assisting program at Akron Institute in 2001 to gain more experience. Upon completing her externship, because of her wonderful attitude, and warm and caring personality, we hired Danielle as a team member, and she's been an integral part of our daily operation since then. Danielle is a great asset and an incredible team player as a dual-trained dental assistant and business office administrator with a deep understanding of different disciplines of dentistry. She has been through many hours of clinical and technological training to assist the team in more advanced procedures. Danielle is very experienced in managing the business office and knows all of our patients very well. She's the first person that greets the patients over the phone or at the office and is in charge of the smooth and efficient operation of the practice. Danielle goes out of her way to assist patients with scheduling an appointment, insurance, billing questions, or any other concerns they might have. Dannielle has a great sense of humor that breaks the ice, puts everyone at ease, and makes patients feel at home. Danielle is married and has a daughter in middle school. She enjoys reading books and loves baking, and above all, she is a problem-solver by nature! She can fix anything and everything around the house or at the office or figure out solutions to resolve any problem.
---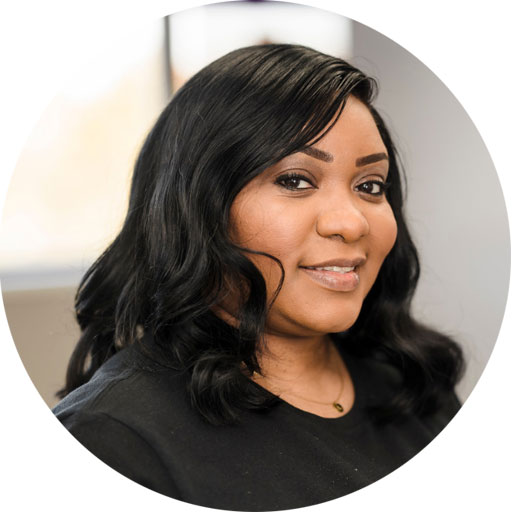 LINDA CUMMINGS: CERTIFIED ASSISTANT
Linda came to Arsmiles to complete her externship in the dental assisting program as a junior at Central Hower high school, which offered a vocational dental assisting program in 2002. We hired Linda shortly after, and today she is a skilled, knowledgeable, and experienced certified dental assistant at Arsmiles. She is dedicated to treating patients with compassion and the individualized care they deserve. Her calming, positive chair-side manner makes patients feel comfortable despite the type of dental issues they may be facing. Linda is a great team player and is always inspired and eager to learn the latest in dentistry to advance her skills and to better serve our patients. She has been through many hours of continued dental education in different areas of dentistry, including orthodontics, implant surgeries, cosmetic and restorative dentistry, and is also highly trained in utilizing the cutting-edge CEREC (CAD/CAM) and CBCT technologies.
In her spare time, she enjoys roller skating and spending time with her sweet daughter Kaleah.
---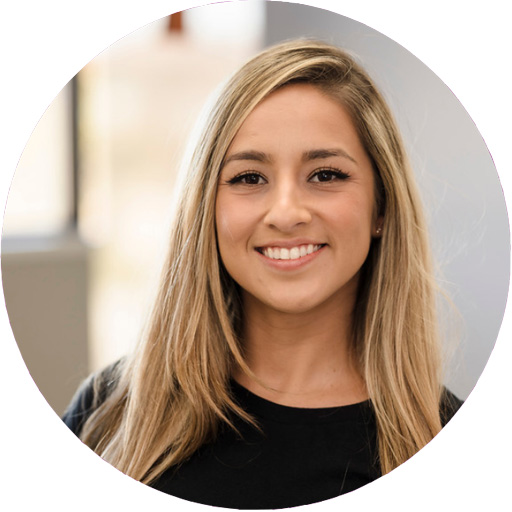 JENINA MOLINA: DENTAL HYGIENIST
Jenina joined Arsmiles Dental in January 2021. She graduated in 2017 from Southwestern College at the top of her class and received degrees in Dental Hygiene and Liberal Arts. Her lifelong commitment to learning propelled her to continue her academic career at the University of Akron to pursue a degree in Public Health Administration. She is a dedicated registered dental hygienist passionate about providing gentle and thorough individualized care for her patients. She is excellent at communicating and educating patients on how to improve their oral health. Jenina implements the highest standard of care by maintaining current with dentistry's ever-evolving technological advances and clinical developments. Patient and compassionate, her main goal is to provide painless preventive care by accommodating her patients' specific needs and expectations while in the dental chair. She incorporates a holistic approach to improving oral health as it relates to the body as a whole. Jenina was born in San Diego, California, and moved to Akron at the end of 2020 with her husband and Belgian Malinois, Cashew. As a child, she frequently moved with her parents and two sisters to various cities within California and outside of the country, including São Paulo, Brazil. Being fluent in Portuguese and Spanish and having had exposure to various cultures, she can connect with a diverse patient demographic. A humanist at heart, family is her number one priority and she treats those around her as such. She loves exploring the local state parks, practicing yoga regularly, and reading classical novels. Her lifelong goals are playing the piano, learning new languages, and traveling to new countries.