Realigning the smile is essential for achieving the smile of your dreams. Many patients who visit Dr. Sima F. Chegini and her team may not discuss their desire to straighten their teeth due to the fear of needing traditional metal bracket-and-wire braces. Fortunately, there are many different options for patients and teenagers, and they can undergo an evaluation to determine if they are appropriate candidates for alternative options, including clear aligner therapy. Clear aligners might be a great fit in many instances where mild to moderate misalignment is a concern. For others, traditional metal braces with extensive orthodontic treatments are recommended.
How long does orthodontic treatment take?
The extent of the misalignment and the severity of the condition will often help in dictating the time needed to achieve a more attractive smile. The more severe the misalignment, including malocclusion of the bite, the longer treatment might take. Compliance with orthodontic treatments will also play a role in determining the length of treatment needed to achieve the final results. In most situations, orthodontic work can take one to two years to complete from start to finish.
"

~ Snow R.
★★★★★
The staff is very friendly and treat my family like their family. I have been going here since 2009 and have always had positive experiences.
Will I need teeth removed?
In some cases where overcrowding is an issue, patients might have teeth extracted before beginning their orthodontic treatment. Dr. Chegini will determine if it would be beneficial to realign the smile by evaluating and analyzing all the records and data gathered on each patient individually and designing their orthodontic treatment plan based on their specific dental and skeletal classification. Wisdom Teeth will be evaluated and removed as needed, and the timing of that will be determined by our team of dental professionals. During a consultation visit, our team will be able to assess a patient's situation and make recommendations for treatments that might be beneficial in achieving the patient's results.
Request more information with our team at Arsmiles Family & Cosmetic Dentistry
If you are considering orthodontic treatment for your teenager, now is a great time to book a consultation appointment with Dr. Sima F. Chegini and her team in Fairlawn, Ohio, by calling (330) 593-2500. The office is located at 2640 West Market Street, Suite #302, and is open to new patients and families seeking general dentistry and comprehensive orthodontic care.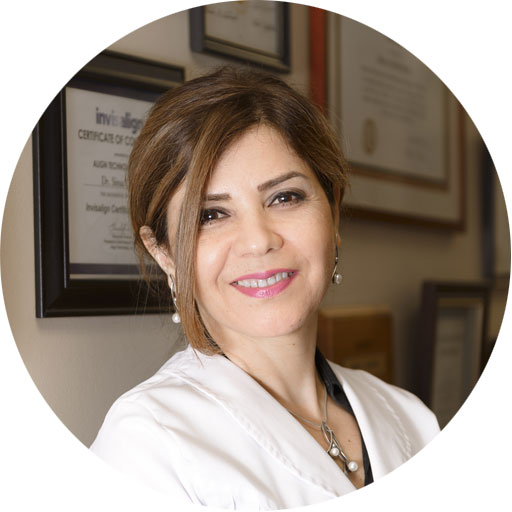 Dr. Sima F. Chegini graduated from Loyola University, School Of Dentistry in Chicago in 1993 and gained experience in complex dentistry via a General Practice Residency (GPR) in Dentistry at the University of Rochester, NY. Having worked as an associate dentist at a private practice in Boston, MA, for two years, she moved to Seattle, WA, in 1996. Here she taught dental students as a part-time faculty member at the University of WA, School of Dentistry, and dental hygienists at Lake WA Technical College in Kirkland, WA. At the same time, she completed a six-month fellowship, Dental Education in Care of the Disabled, at the University of WA, School of Dentistry. She also worked as a lead dentist at community health centers in Seattle.
Dr. Chegini established Arsmiles Family and Cosmetic Dentistry in Fairlawn, OH, in 1999, where she continues to practice. She is also a clinical instructor at Summa Hospital's GPR in Akron. She has invested heavily in continuing education and training for herself and her team and combines it with advanced technologies at her office for the best patient outcomes. Her patients appreciate her holistic approach to dentistry.