CEREC SAME-DAY CROWNS
Dental crowns are an effective way to restore a tooth that's been broken or severely compromised. These restorations may also be used in cases where there is significant damage to the tooth's chewing surfaces. With many traditional dental offices in the area of Fairlawn, Ohio, patients will need to schedule at least two visits to complete the process. This CAD/CAM cutting edge technology is known as CEREC which is faster, easier and more convenient to offer same-day crowns for patients in the community. Thankfully, Dr. Chegini and her team at Arsmiles Family & Cosmetic Dentistry have invested in this unique technology.
What does CEREC stand for?
CEREC is an acronym that stands for "chairside economical restoration of esthetic ceramic." This technology utilizes digital impressions and specialized CAD/CAM software to provide same-day permanent restorations such as crown, veneers or inlay and onlay – while patients wait! The machine will mill the desired restoration out of a block of porcelain within less than an hour, allowing the dentist to prepare and place the dental crown during the same appointment. This saves everyone time and money while ensuring a quality restoration for the patient's smile!
What can I expect from my CEREC crown appointment?
Evaluation. First, Dr. Chegini will determine if you need a dental crown. During this examination, she will look at the patient's existing tooth and decide if it could benefit from placing a restoration for extra strength and protection if the structure is compromised.
Preparation. Preparation of the tooth begins with the removal of the outer layer of enamel from the tooth. This is done to make room to place the dental crown without unnecessary bulk and with an optimal esthetic outcome.
"
~ Tegan W.
★★★★★
Everyone at some point dreads going to the dentist. I haven't been upset about going to the dentist in YEARS. Dr.Chegini and her team are ALWAYS amazing and friendly, they explain the whole process of the visit before, during and after, and scheduling is always a breeze. The office is modern and bright, with enough space for patients to socially distance. Today I went in for a full crown, and Dr.Chegini was able to reconstruct the part of my tooth that had rotted out under an old filling and saved the part of my tooth that was still good! I was in and out in less time than the crown would have taken. I can't recommend Arsmiles enough. 10/10 will absolutely go again.
Cerec Same day services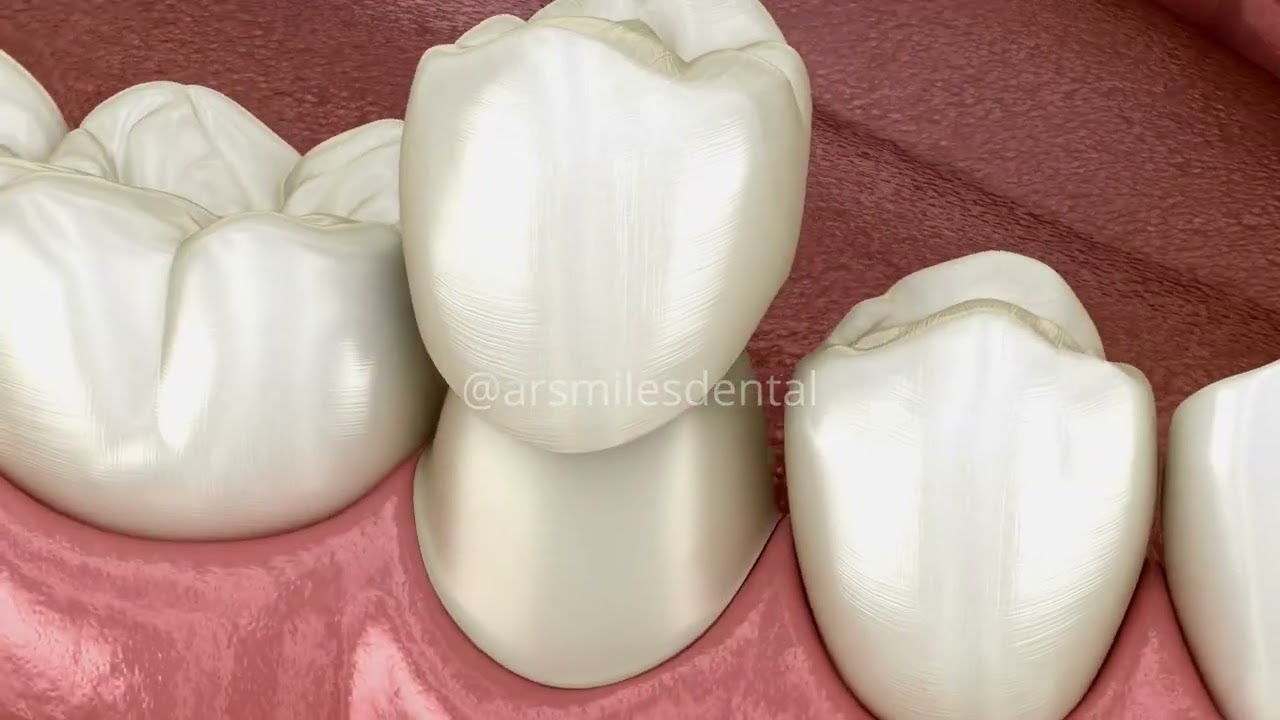 CEREC is a CAD/CAM cutting-edge technology which is faster, easier, and more convenient to offer same-day crowns, veneers, inlays & Onlays. Thankfully, Dr. Chegini and her team at Arsmiles Family & Cosmetic Dentistry have invested in this unique technology for patients in the Akron Fairlawn community.
Digital impressions. A special handheld device called Omnicam is used to scan the mouth and obtain three-dimensional images of the prepared tooth. The CEREC software then creates a virtual model of the patient's tooth, which is used to design the porcelain cap or crown. The restoration is created digitally before milled with the CEREC milling device.
Milling. The machine utilizes a block of porcelain to create the new dental crown. The metal-free crown is made while patients wait, often in less than an hour. This eliminates 1) the need for taking the dental impression and sending it out to a dental laboratory, 2) The placement of a temporary crown since there is no need to wait for the final restoration, and 3) A separate appointment for the final crown cementation. Patients remain in the chair while the milling is being completed at the convenience of our office.
Placement. Once the restoration has been milled from the CEREC device, the dentist can bond the restoration into place. The dentist will ensure the fit and function is proper, allowing patients to leave the dental office with their new restoration without scheduling a second appointment or dealing with a temporary restoration.
How do I learn more about CEREC dental technology?
Dr. Sima F. Chegini and her team at Arsmiles Family & Cosmetic Dentistry in Fairlawn, Ohio, are here to help patients achieve beautiful and healthy smiles that function at their best. If you need a dental crown or other restoration for the teeth, call her office at (330) 593-2500 to schedule an appointment. The office is conveniently located at 2640 West Market Street and is open to new patients of all ages!
Hi guys, my name is Jenina – I am Dr. Chegini's hygienist here at AR Smiles. I wanted to invite you into our office, to check out our fascinating same-day crown technology. Right now, Dr. Chegini and her assistant Linda are working 2 crowns for our awesome new patient Ryan. Let's go say hi!
So Ryan is our very first patient of the day and Linda is using chair side technology to scan and design the crowns. The scan will be sent over to our CEREC milling machine that is right here in our office. Let me show you where it is at.
Once the scan is received this small but powerful machine creates a metal-free ceramic crown that is not only aesthetically pleasing but sturdy and highly resistant to wear and tear. Without this machine, the process could take up to 2 weeks, but Ryan will be leaving with his finished product, today! Here at AR Smiles we use state of the art technology – to blend the lines between Art and Science to give our patients the very best of care.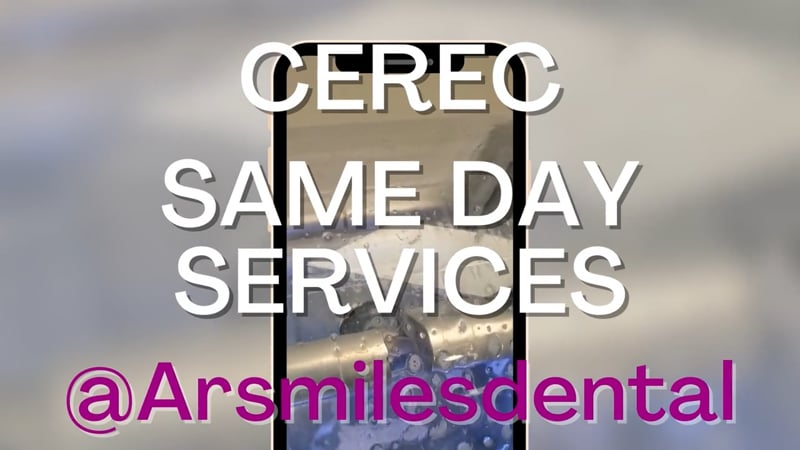 Did you know we offer Cerec Same Day Services? Veneers, Crowns. Visit our website for more of our Real Patients, Real Results. AR Smiles.
REAL PATIENTS. REAL RESULTS.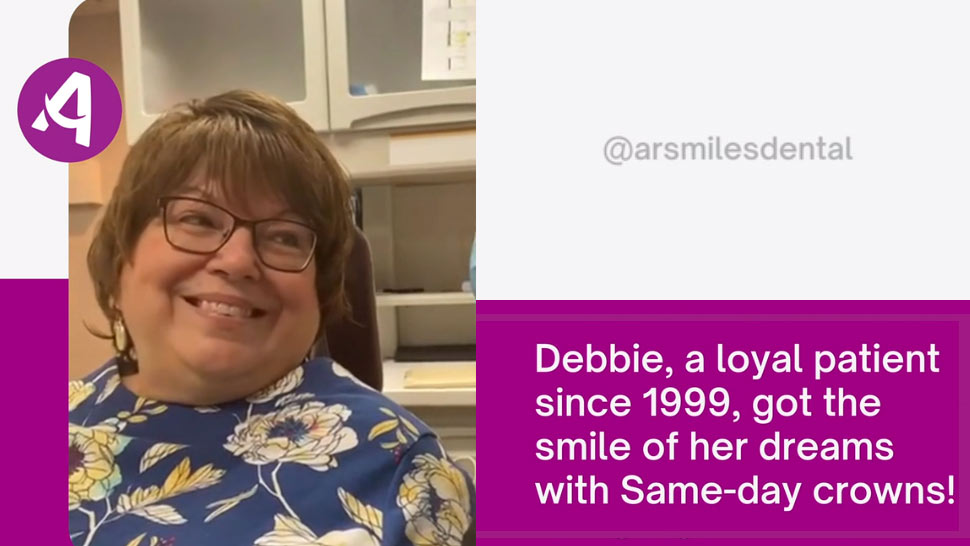 My concern was the discoloration, I had a little bit of a space in between the teeth and I never wanted to smile, and but now! I am very, very happy with the outcome of what Dr. Chegini did and let me tell you – this office makes you feel welcomes, Dr. Chegini is wonderful, and I would highly recommend our smiles and Dr. Chegini to anyone out there!
Thank you Debbie!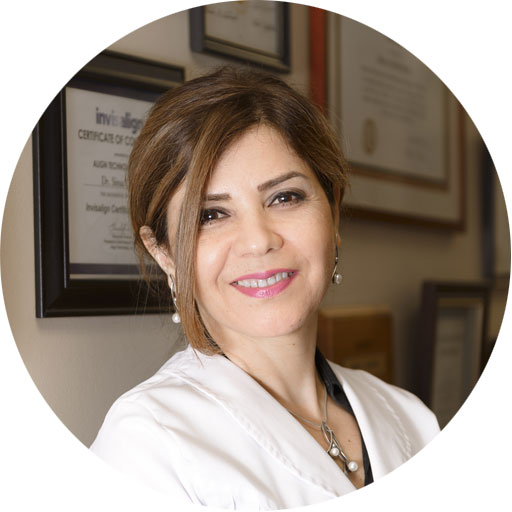 Dr. Sima F. Chegini graduated from Loyola University, School Of Dentistry in Chicago in 1993 and gained experience in complex dentistry via a General Practice Residency (GPR) in Dentistry at the University of Rochester, NY. Having worked as an associate dentist at a private practice in Boston, MA, for two years, she moved to Seattle, WA, in 1996. Here she taught dental students as a part-time faculty member at the University of WA, School of Dentistry, and dental hygienists at Lake WA Technical College in Kirkland, WA. At the same time, she completed a six-month fellowship, Dental Education in Care of the Disabled, at the University of WA, School of Dentistry. She also worked as a lead dentist at community health centers in Seattle.
Dr. Chegini established Arsmiles Family and Cosmetic Dentistry in Fairlawn, OH, in 1999, where she continues to practice. She is also a clinical instructor at Summa Hospital's GPR in Akron. She has invested heavily in continuing education and training for herself and her team and combines it with advanced technologies at her office for the best patient outcomes. Her patients appreciate her holistic approach to dentistry.