DENTAL IMPLANTS, THE BEST ALTERNATIVE FOR MISSING NATURAL TEETH
Dental implants continue to be a popular choice for patients who need dental restoration. One or more teeth in the smile can be replaced using these titanium posts that function like natural tooth roots. Dr. Sima F. Chegini of Fairlawn, Ohio, is a dedicated dentist at Arsmiles Family & Cosmetic Dentistry. She can walk patients through the benefits of dental implants and whether or not an individual is a proper candidate.
What are dental implants?
Dr. Chegini describes the dental implant as a titanium post inserted into the jaw to restore the feel and function of the natural teeth. Doing so replaces one or more teeth that are missing while maintaining the jaw's bone structure. These implants fuse with the bone to provide a proper foundation for crowns, bridges, or full dentures.
Who is a candidate for dental implants?
If you want to replace missing teeth with dental implants, you need to consult with an implant dentist in Fairlawn first to determine if you are a good fit for this or other restorations. During a consultation and initial evaluation with our team, patients will undergo a series of diagnostic images, amongst which the CBCT 3D image is the best and most accurate scan for safe and precise placement of implants. Most dental offices do not have this technology available. However, at Arsmiles, we are pioneers in providing the latest technology to better diagnose and treat our patients. This allows our dentist to determine if the patient has enough bone structure to support a dental implant successfully. Without enough bone, bone grafting may be considered to rebuild the area and prepare for the placement of an implant in the future. If patients are not good candidates for dental implants, bridges, or dentures, other alternatives might be recommended.
What are the benefits of dental implants?
Patients find that there are several advantages to dental implants, including:
Maintenance of the natural jawbone
Balances out an uneven bite
Improved symmetric functionality
Proper fit and function, just like natural teeth
Natural-looking
Long-lasting
Durability and strength
A smart investment
Total mouth rehabilitation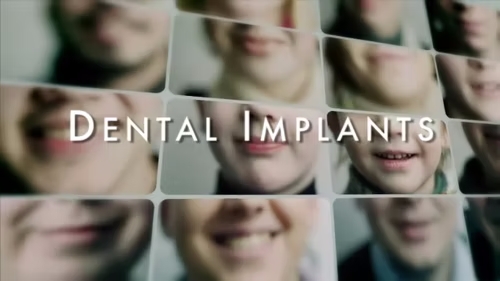 Dental implants are titanium roots, that are replaced with in the jawbone to resemble a tooth or group of teeth. A screw is inserted through the gums and into the jawbone. A porcelain crown is then attached to the screw to become the new tooth or teeth. They can be used to support dental prosthesis including crowns, dentures, and bridges. Today's treatments are so natural looking, no one will know you had surgery. There's approximately a 95% success rate for all implants. With modern advances in dentistry, some implants can be restored immediately with life like all porcelain crowns. For more details ask your dentist.
Call Arsmiles Family & Cosmetic Dentistry to learn more about dental implants to replace missing teeth
Find out if you are a candidate for dental implants. Call or text our team at (330) 593-2500 to request a consultation visit with Dr. Sima F. Chegini at 2640 West Market Street, Ste. #302. We are open to new patients and families seeking quality dentistry in Fairlawn, Ohio.