The importance of preventative and diagnostic dentistry for children
A beautiful smile is also a healthy one, which is true for both children and adults. Dr. Sima F. Chegini of Fairlawn, Ohio, is a dentist in the community providing both preventative and diagnostic dentistry for children and adults. Children have many changes that occur to their dentition over the first decade or two, which is why working with a dentist who is skilled in pediatric dentistry is essential. Preventing cavities and gum problems is critical in maintaining a healthy smile for life.
Why is preventative care important?
Avoiding cavities and eliminating any infection is a great way to protect the smile's health. Oral health and wellness do not just happen–it requires diligence and routine visits to the dentist to maintain a healthy, beautiful smile. Our qualified dental providers can evaluate pediatric patients to determine the current state of oral health and provide education on how to brush, floss, and care for the smile to reduce the risk of problems, including tooth decay and gingivitis.
Understanding diagnostic dentistry
When issues do arise, it is vital to work with Dr. Chegini and her team at Arsmiles Family & Cosmetic Dentistry to discuss the advantages of diagnostic dentistry. Early detection of problems can often significantly reduce the damage they can cause. Cavities found in their earliest stages can be filled to keep them from getting larger and deeper, and gingivitis and gum problems may be caught before it causes irreversible damage to the gums, bone, and teeth. With routine visits to the dental team every six months, as recommended by the American Dental Association, children and adults can spot signs of issues well before they become a severe problem.
Diagnostic dentistry relies on both a thorough clinical examination and a complete radiographic evaluation.
The child's dental growth and development and the dental age of the growing individual need to be assessed to determine if their chronological and dental age is the same or if dental development is delayed or is ahead of their age. At Arsmiles Family & Cosmetic Dentistry, we utilize digital X-rays and technology to complement our clinical examination in coming up with the right assessment for each new patient's examination and will periodically update the images during preventive care appointments as needed.
"

~ Misty T.
★★★★★
First time going here, and when I walked in I felt super welcome. The lady at the desk was super nice and helpful and everyone who looked at my teeth and did X-rays were really nice as well. Explained everything in detail about what was going on and going to happen, was not judgmental about the condition of my teeth they just explained and told me what the plan was. Will continue to come here, I already have my second appointment scheduled! Thank you to everyone at Arsmiles!
What is considered a complete set of X-rays?
Panoramic X-ray: provides a radiographic image of the entire mouth, including the upper and lower teeth, jaws, and skeletal components. It is usually taken every 3-5 years and is recommended for all adults and kids as old as 3-4 years of age. In pediatric patients, it is used as a baseline to manifest the growth and development of primary dentition and permanent teeth in a growing individual. It is also used to determine if the patient's dental age and chronological age are aligned, if the child's dental development is ahead of their age, or if their dental development is delayed. They reveal a lot of important information about any permanently missing adult tooth bud, overcrowding of dentition, a need for a pre-orthodontic intervention, and many more valuable insights. They are also used to evaluate wisdom teeth before deciding whether to extract wisdom teeth or leave them alone if they won't be causing any harm. A panoramic image shows if the wisdom teeth are coming in an angle and potentially could harm the adjacent tooth next to it. The combination of both panoramic and bitewing X-rays could provide a complete set of radiographic images of the mouth that's usually needed before a new patient evaluation, and a thorough dental examination could be obtained.
Bitewing X-rays: used to detect cavities or decay between the tight contacts of back teeth, namely the molars and premolars. They are cavities that a visual clinical exam could not see and need to be viewed and verified radiographically.
How do I learn more about pediatric dentistry services?
At Arsmiles Family & Cosmetic Dentistry, we are excited to offer a wide range of services for both children and adults. If you are in Fairlawn or Akron, Ohio, and want to speak with Dr. Sima F. Chegini about caring for your child's smile, connect with her by calling (330) 593-2500. The office is located at 2640 W. Market Street in Suite #302 and is open to new and current patients.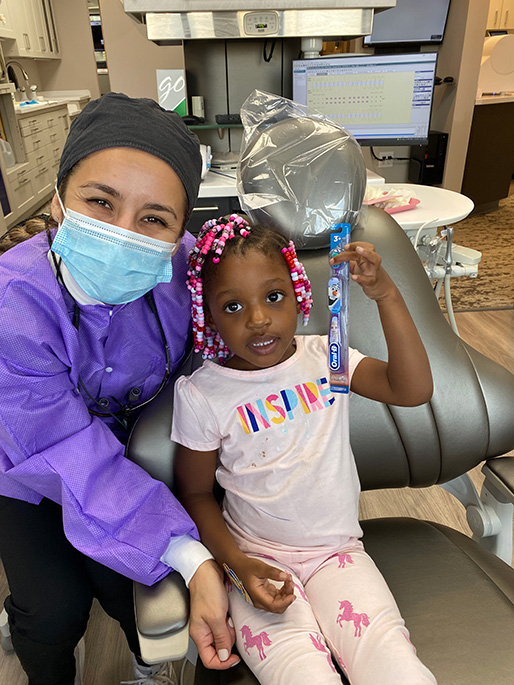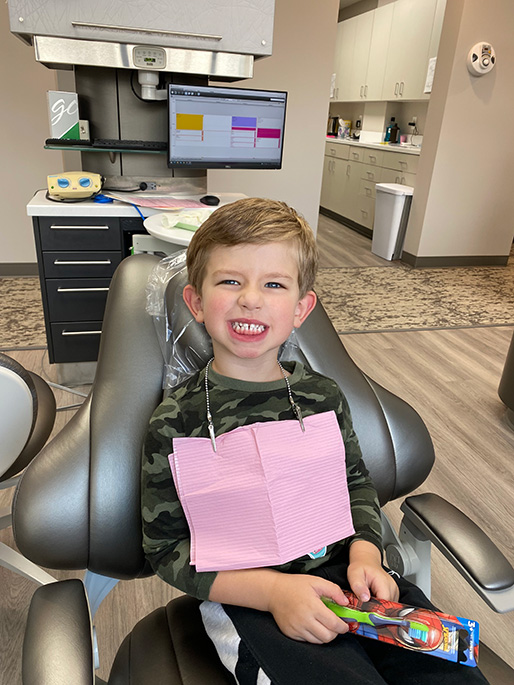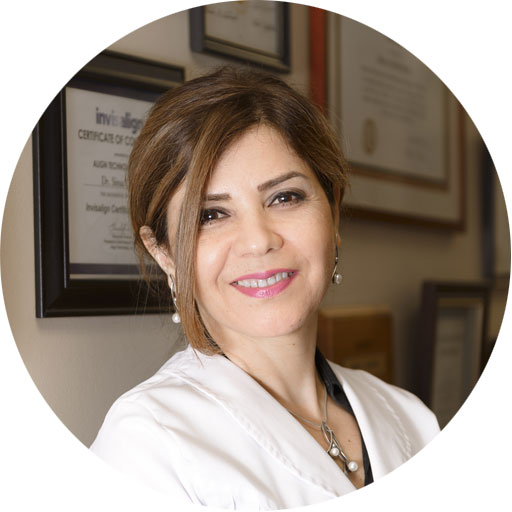 Dr. Sima F. Chegini graduated from Loyola University, School Of Dentistry in Chicago in 1993 and gained experience in complex dentistry via a General Practice Residency (GPR) in Dentistry at the University of Rochester, NY. Having worked as an associate dentist at a private practice in Boston, MA, for two years, she moved to Seattle, WA, in 1996. Here she taught dental students as a part-time faculty member at the University of WA, School of Dentistry, and dental hygienists at Lake WA Technical College in Kirkland, WA. At the same time, she completed a six-month fellowship, Dental Education in Care of the Disabled, at the University of WA, School of Dentistry. She also worked as a lead dentist at community health centers in Seattle.
Dr. Chegini established Arsmiles Family and Cosmetic Dentistry in Fairlawn, OH, in 1999, where she continues to practice. She is also a clinical instructor at Summa Hospital's GPR in Akron. She has invested heavily in continuing education and training for herself and her team and combines it with advanced technologies at her office for the best patient outcomes. Her patients appreciate her holistic approach to dentistry.