KIDS, WE LOVE'EM!
The team at Arsmiles Family & Cosmetic Dentistry provides top-notch care for both children and adults. In Fairlawn, Ohio, with pediatric and preventive dentistry, local families can improve their smiles and keep them healthy over the years. Our team, including Dr. Sima F. Chegini, loves making dental visits fun and stress-free for children, making their experience positive and easy every time they are in the dental chair at Arsmiles.
Pediatric Dental Care
Dr. Sima F. Chegini understands the importance of managing dental growth and development in children and adolescents during the primary and mixed dentition stages. She has mastered the knowledge and can assist in helping your child avoid complicated orthodontic treatments later on by intervening at earlier ages. With a practice focused on children's dental care, patients can rest easy and trust our team's expertise.
Preventative and Diagnostic Dentistry
Pediatric dentistry focuses on preventive dentistry, such as cavity formation and permanent impaction of adult teeth due to lack of space in the mouth and dental crowding. This preventative approach could be achieved with routine dental evaluations, cleanings, fluoride treatments, and sealants.
Restorative Dentistry
Children tend not to be as thorough when brushing and flossing their teeth compared to their older brothers and sisters or parents. There are times when restorative dentistry may be needed, including treatments such as fillings, bonding, stainless steel crowns, and pulpotomy or pulpal therapy.
Kids and Parents Love to Visit
our Dental Office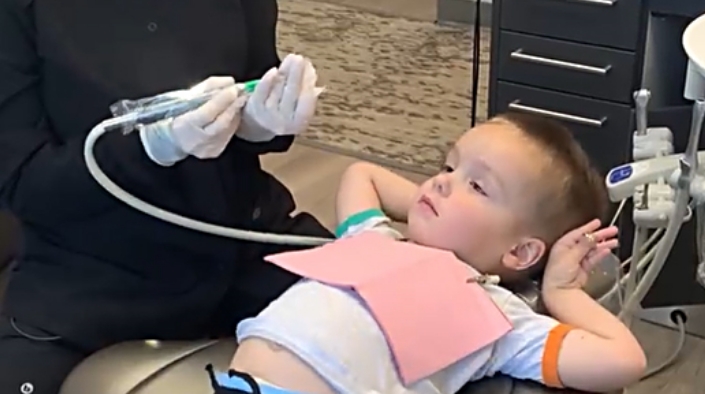 "I can without a doubt say that . . . my five year old daughter describes her visit as fun!"
– Vonda in Cleveland, OH, on Healthgrades